Kuze Fuku Yuzu Rolls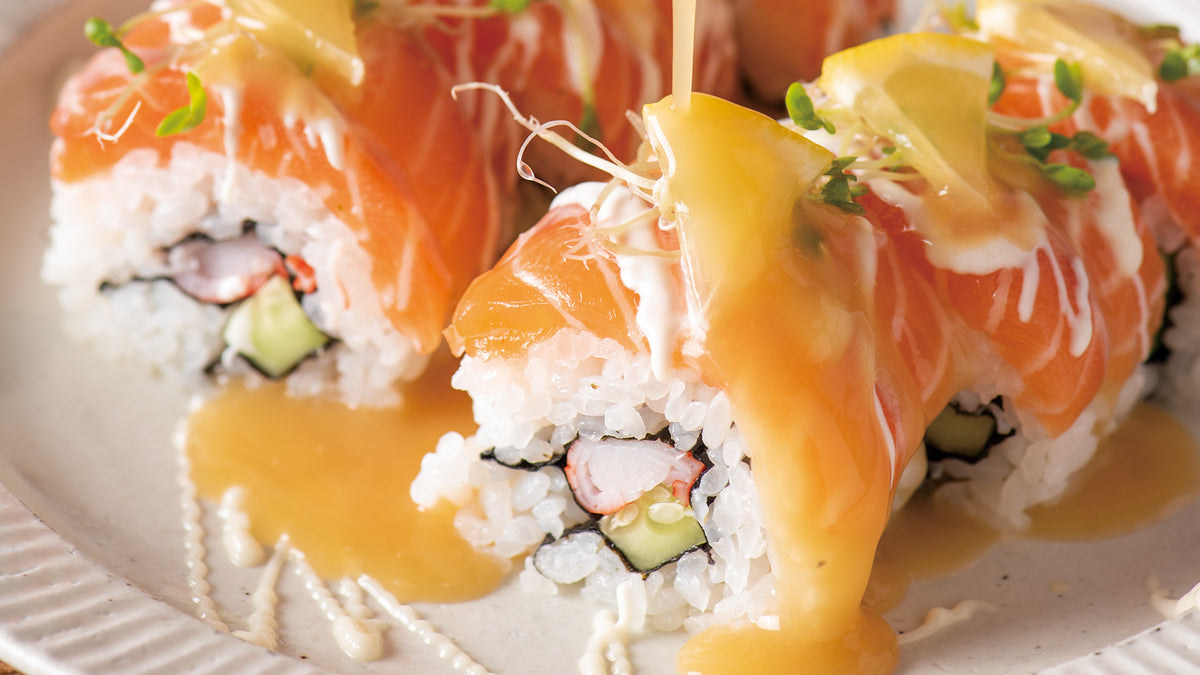 Easy to prepare carpaccio with snapper, ready in as little as five minutes!
Ingredients:
Yield: 1 roll
Yuzu Miso Premium Sauce as desired

Steamed rice 1 cup

Sushi vinegar 1 Tbsp

Cucumber 1/2

Crab sticks 3 sticks

Salmon sashimi 8 slices

Mayonnaise as desired

Sprouts as desired

Lemon 1/8
Preparation:
Cut cucumber into quarters lengthwise. Slice lemon into 6 thin wedges.
Mix sushi vinegar with rice.
Spread vinegared rice evenly on rolling mat. Cover with plastic wrap and turn over.
Place crab sticks and cucumbers on top of rice, shape the rolls, and remove the plastic wrap. Place salmon on top of rolls. Wrap in plastic wrap and slice into about 1/2 to 1 inch thickness.
Top with mayonnaise, sprouts, and lemon. Pour on Yuzu Miso Premium Sauce and serve.
More Recipes with Dressing & Sauces