Chicken with Yuzu Miso Sauce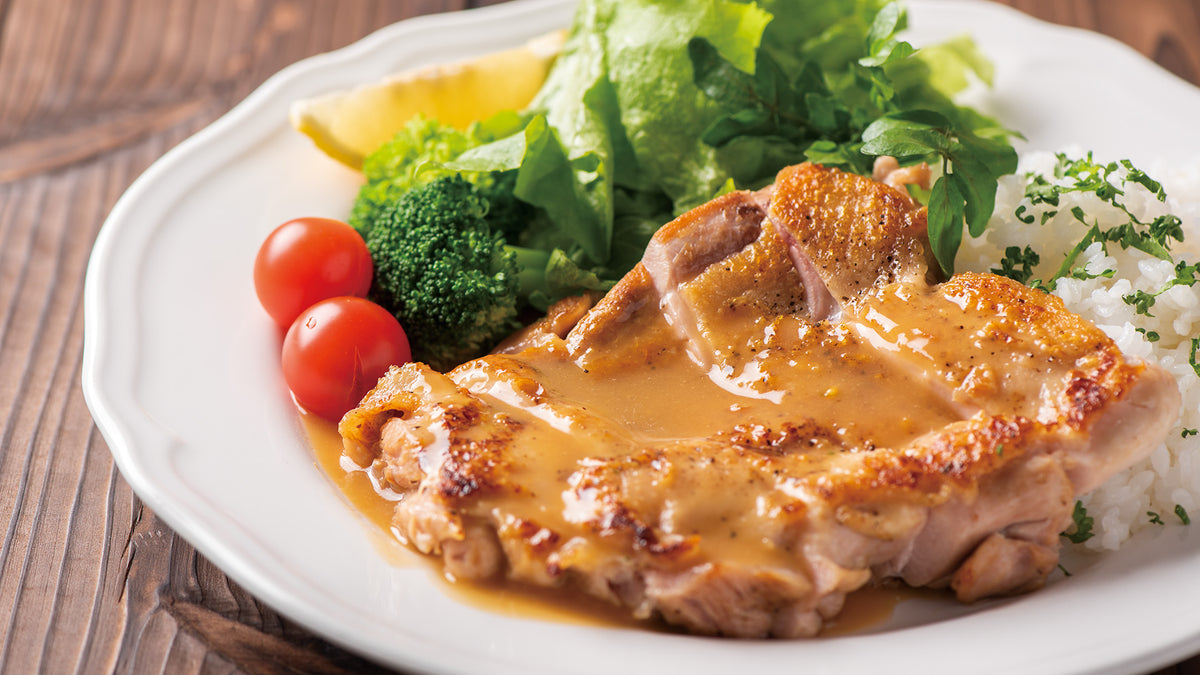 Easy to prepare carpaccio with snapper, ready in as little as five minutes!
Ingredients:
Serves 1
Yuzu Miso Premium Sauce 30g

Boneless chicken thigh x 1

Salt and pepper as desired

Whole wheat flour or all-purpose flour as needed

Cooking oil 1 tsp

Leafy vegetables of your choice as desired
Preparation:
Sprinkle salt and pepper and flour on the chicken.
Oil frying pan and cook chicken on both sides.
Place the vegetables and chicken on a plate and pour on Yuzu Miso Premium Sauce.