Yuzu Teriyaki Stir-fried Vegetables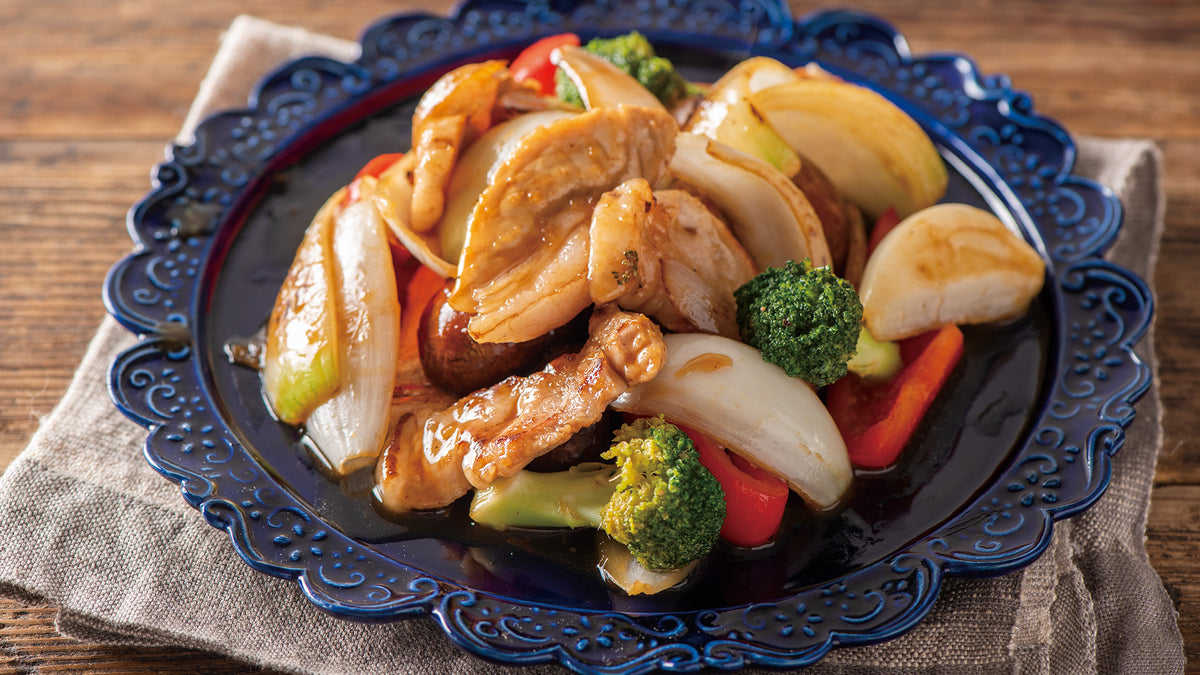 Quick and easy Teriyaki Burger recipe with the tangy and savory taste of Yuzu Teriyaki.
Ingredients:
Serves 2
Yuzu Teriyaki with Ginger Marinade & Sauce 60g

Pork Belly 100g-150g

Cabbage 150g

Red and yellow bell peppers 1/8 of each

Carrot 50g, pre-boiled

Broccoli 4 pieces

Salt and pepper as needed

Cooking oil 1 Tbsp
Preparation:
Cut cabbage, bell peppers, and carrots into bite-sized pieces.
Cut the pork belly into easy-to-eat pieces and season with salt and pepper.
Oil a frying pan, fry the pork and remove from pan.
Add oil to the frying pan and fry the vegetables.
Add pork back in and fry.
Pour in Yuzu Teriyaki sauce and fry. Remove from pan and serve.
* It's also delicious with vinegar.
More Recipes with Dressing & Sauces