Kuze Fuku Yuzu Takoyaki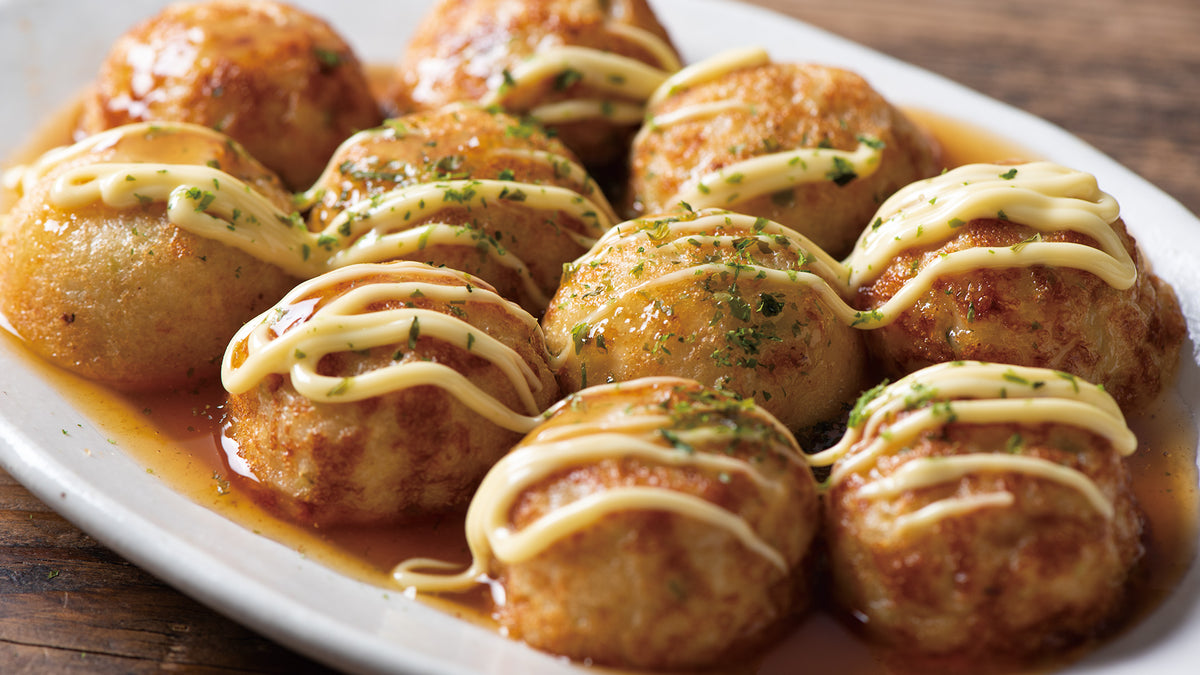 Quick and easy Teriyaki Burger recipe with the tangy and savory taste of Yuzu Teriyaki.
Ingredients:
Serves 2
Kuze Fuku & Sons Yuzu Teriyaki Sauce as needed

Frozen Takoyaki 10 pieces

Mayonnaise as needed

Aonori seaweed or Bonito flakes as needed
Preparation:
Heat the takoyaki according to the package instructions. Arrange the takoyaki on a plate and pour on a generous amount of Yuzu Teriyaki Sauce and mayonnaise. Sprinkle on aonori seaweed or Bonito flakes and serve.
More Recipes with Dressing & Sauces