Yuzu Miso Stir-fry Pork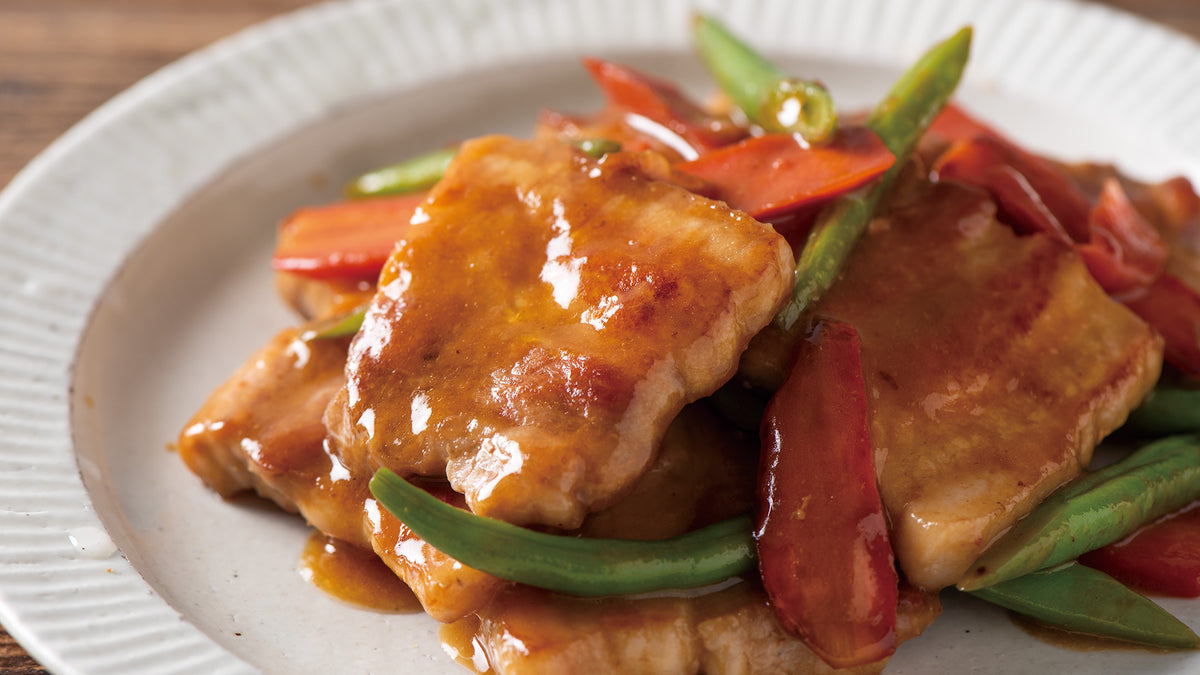 Easy to prepare carpaccio with snapper, ready in as little as five minutes!
Ingredients:
Serves 2
Yuzu Miso Premium Sauce 2 Tbsp

Pre-boiled green beans x 5

Carrot 1/2

Pork 1/3 lb

Salt and pepper as needed

Oil 1 Tbsp
Preparation:
Cut green beans and carrots into bite-sized pieces.
Cut the pork into bite-sized pieces and season with salt and pepper.
Fry pork in a frying pan. Remove from pan when finished.
Clean frying pan, add oil and fry the green beans and carrots.
Add the pork, pour in Yuzu Miso Premium Sauce and stir-fry well. Serve.
More Recipes with Dressing & Sauces