Yuzu Teriyaki Burger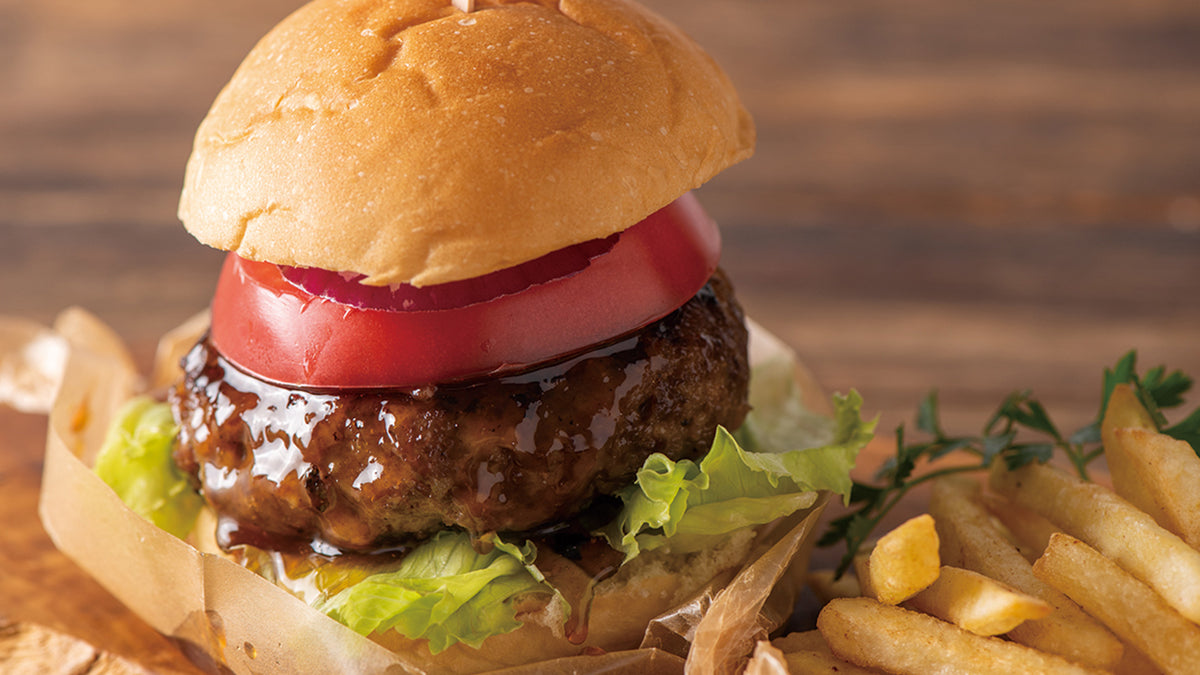 Quick and easy Teriyaki Burger recipe with the tangy and savory taste of Yuzu Teriyaki.
Ingredients:
Serves 2
Kuze Fuku & Sons Yuzu Teriyaki Sauce 3 Tbsp

Ground beef 1/2 lb

Onion 1/2, chopped

Salt and pepper as desired

Bread crumbs 1.5 Tbsp

Milk 1.5 Tbsp

Hamburger buns x 2

Cooking oil 1 tsp

Tomato slices x 2

Leafy vegetables of your choice as desired
Preparation:
Combine milk and bread crumbs in a bowl.
Heat chopped opions about 2 minutes. Allow it to cool.
Combine ground beef, salt, and pepper with onions and bread crumb mixture.
Knead well and beat to remove air bubbles. Shape into patties slightly larger than the buns. Oil frying pan and fry both sides of the patties until golden brown.
Pour over Yuzu Teriyaki Sauce and continue to fry.
Remove from heat. Place patties on buns and add your choice of leafy vegetables. Pour on more Yuzu Teriyaki Sauce, add tomato slices, and serve.
More Recipes with Dressing & Sauces