Yuzu Teriyaki Chicken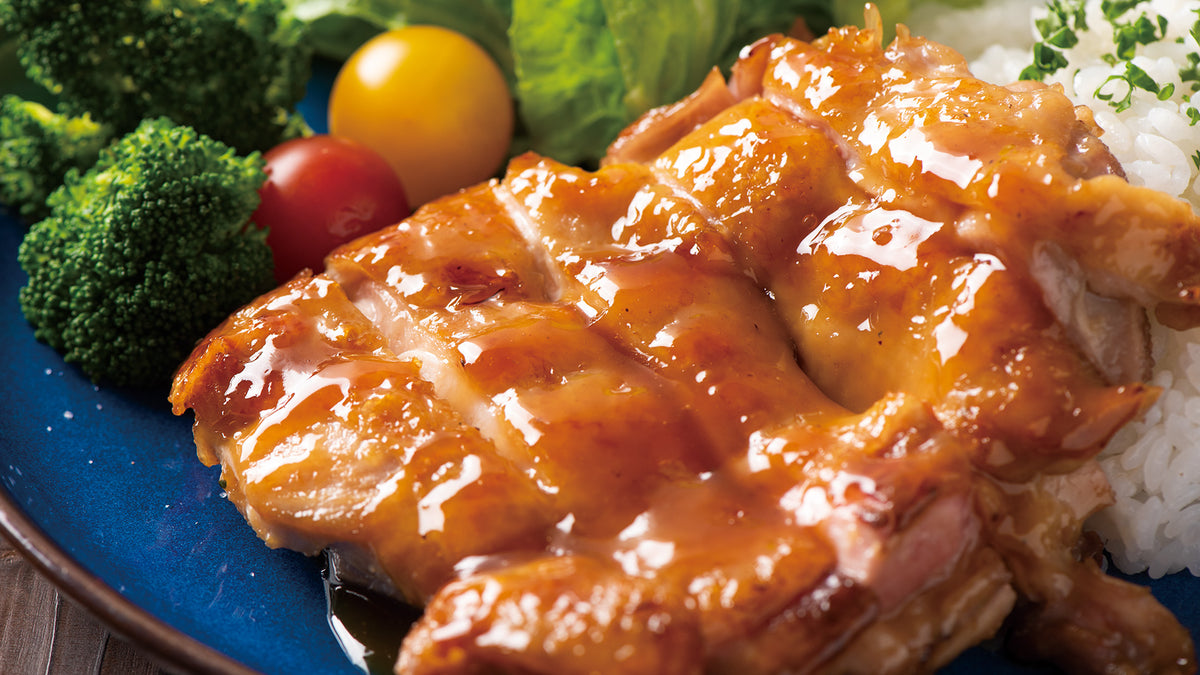 Quick and easy Teriyaki Burger recipe with the tangy and savory taste of Yuzu Teriyaki.
Ingredients:
Serves 2
Yuzu Teriyaki with Ginger Marinade & Sauce 60g

Chicken thigh 300g

Salt and pepper as needed

All-purpose flour 1 Tbsp

Cooking oil 1 Tbsp
Preparation:
Remove any bones or tendons from the chicken thighs.
Season chicken with salt and pepper. Mix flour and oil and coat chicken.
Oil a frying pan and fry the chicken until both sides are browned.
Pour on Yuzu Teriyaki sauce and simmer until the meat is coated with the sauce. Serve.
More Recipes with Dressing & Sauces