Yuzu Teriyaki Tofu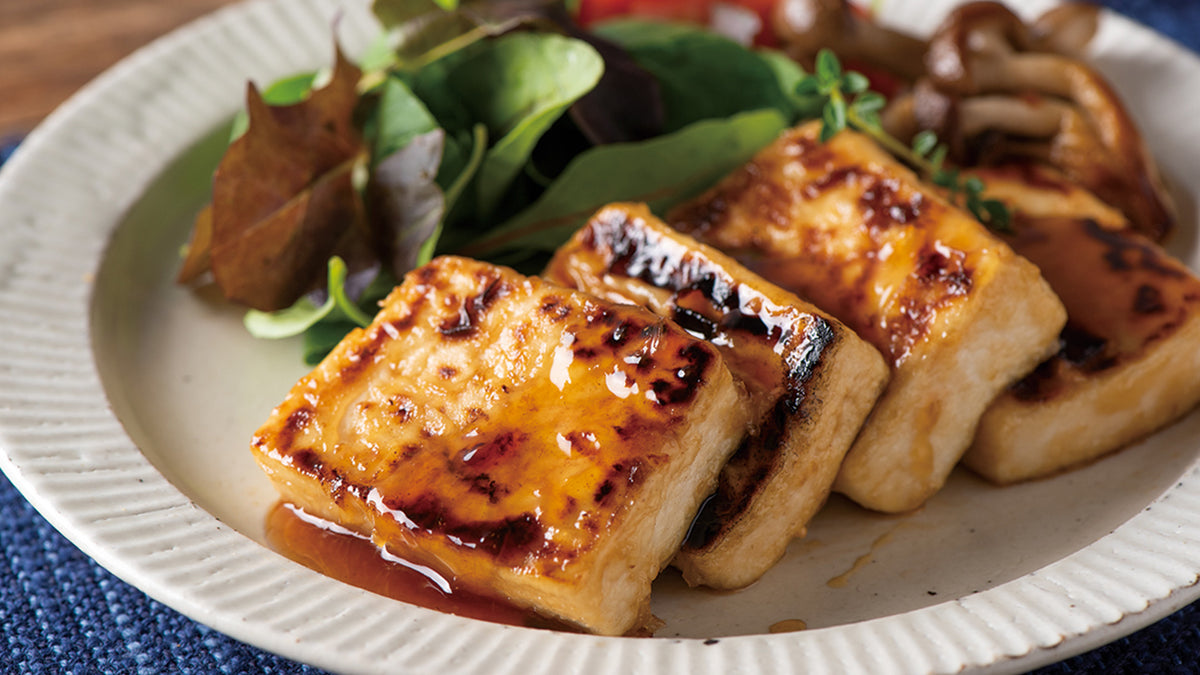 Quick and easy Teriyaki Burger recipe with the tangy and savory taste of Yuzu Teriyaki.
Ingredients:
Serves 2
Yuzu Teriyaki Sauce as needed

Tofu 1/2 block (about 200g)

Shimeji mushrooms 1 pack

All-purpose green onion x 1

Salt and pepper as needed

Whole wheat flour or all-purpose flour 2 Tbsp

Cooking oil 1 Tbsp
Preparation:
Cut tofu in half horizontally, put it in a colander and drain.
Cut the shimeji mushrooms into small pieces.
Heat half the oil in a frying pan, stir-fry mushrooms over medium heat. Set aside and clean frying pan.
Lightly sprinkle flour on the tofu. Fry tofu in frying pan on medium heat.
Serve topped with Yuzu Teriyaki Sauce.
More Recipes with Dressing & Sauces