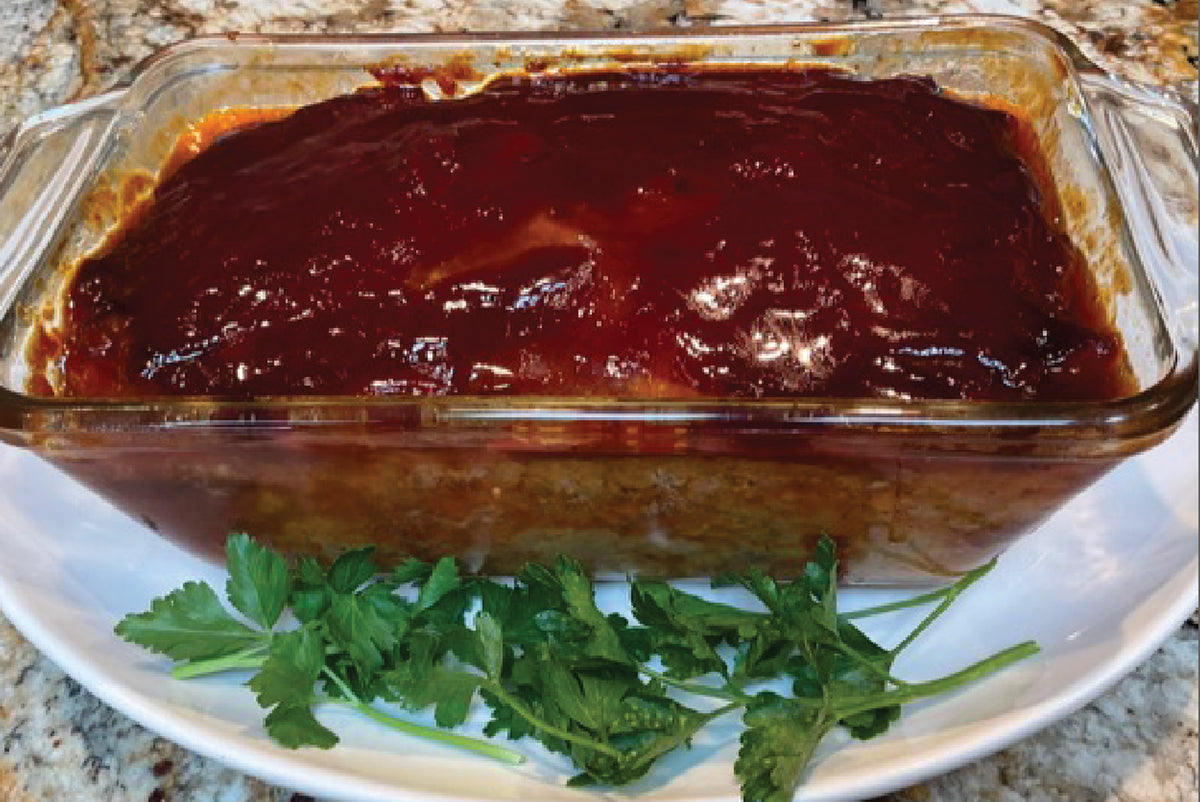 Ingredients:
Yield: 4 & 1/2 lb. Raw Meat Loaf
Serves: 8 x 8 oz servings
1 & 1/2 lb Ground Pork
1 lb Ground Chicken
1/4 Cup. / 2oz Olive Oil
1/2 Cup. / 2oz Fresh Onion, Chopped
1/4 Cup. / 1oz Fresh Carrot, Shredded
1 Tbsp. / 1/2oz Fresh Garlic, Chopped
1/4 Cup. / 1oz Fresh Celery, Chopped
1 Cup Ketchup
1 Egg
1 Cup. / 3oz Panko Breadcrumbs
1 & 1/2 Cup /12oz Kuze Fuku & Sons Yuzu Miso Premium Sauce
1 Tsp Herbes de Provence
1 Tsp Black Pepper, Ground
1/2 Tsp Cayenne pepper
3 Tbsp. Sea Salt, (To Taste)
Preparation:
Heat the olive oil in a skillet and sauté the onions, carrots, and garlic until translucent, set aside to cool; Beat the egg with the St Cousair Yuzu Red Miso Sauce then add the panko breadcrumbs until well soaked.
In a large mixing bowl combine all the ingredients together until well blended (but do not overwork). Fill a 9"x 5"x 3" loaf pan with the mixture and smooth the top with your wet fingers, then coat the top of the meat loaf with a thick layer of Ketchup.
Bake in a preheated oven set at 350° for 90 minutes, until the internal temperature reaches 160°F, let rest covered with foil out of the oven for 30 minutes before serving.