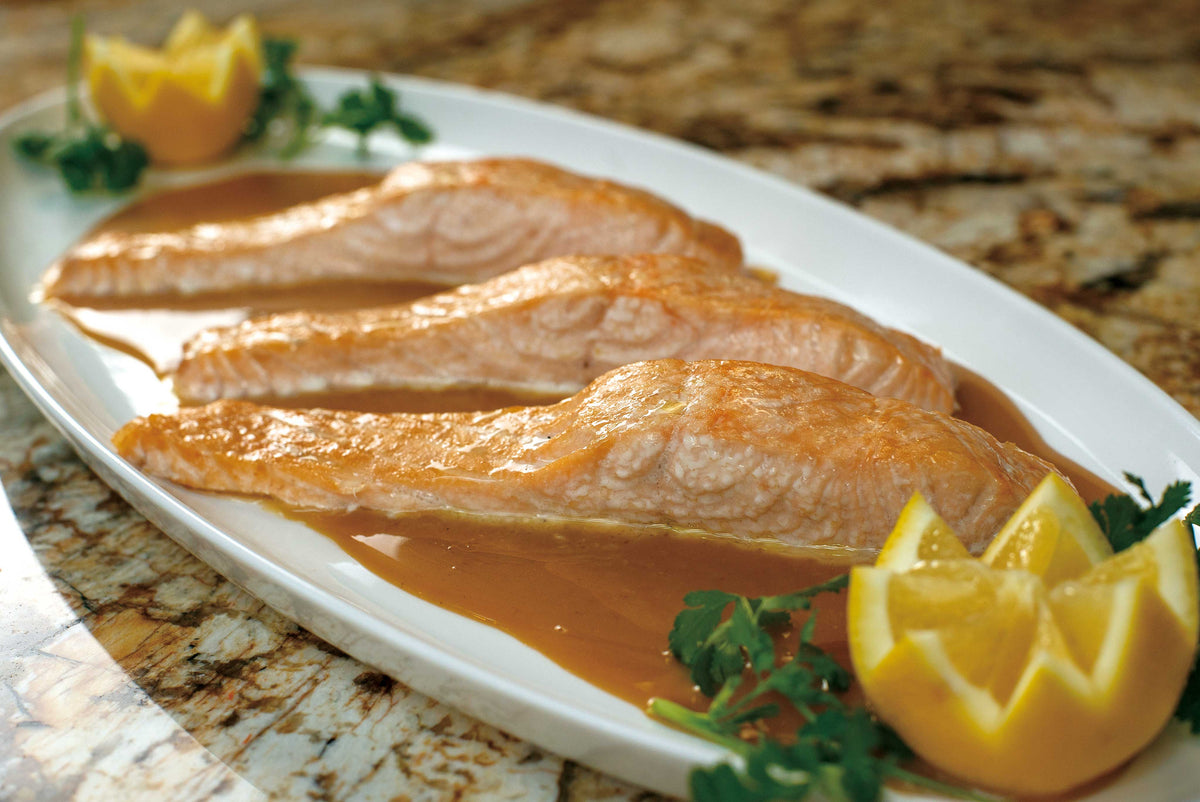 Ingredients:
Yield: 4 Servings
4 – 5oz. Salmon fillets, skinless & pin bones removed
1 oz. Olive oil
Sea salt & white pepper
Nagano Sauce:
Yield: 2 Cups
1 Cup Whipping cream
1 Cup Yuzu Teriyaki with Ginger Marinade & Sauce
Preparation:
Line a 12" x 9" sheet pan with aluminum foil then grease with the olive oil, lightly season the salmon fillets with salt & pepper and place the fillets on the oiled pan without having them touch each other.
Place the salmon fillets into a preheated oven set on broil about 4" from the broiler element for 5 minutes until just cooked.
Pour 2 oz. of the Nagano sauce on the bottom of each warmed serving plate, then carefully place a salmon fillet on top of the sauce. Serve with your favorite vegetable and steamed Koshihikari rice.
To make the sauce, in a 2-quart saucepan bring all the ingredients to a boil and simmer for 3 minutes.
Note: Other seafood such as black cod, scallops, sea bream and others can be good substitute.