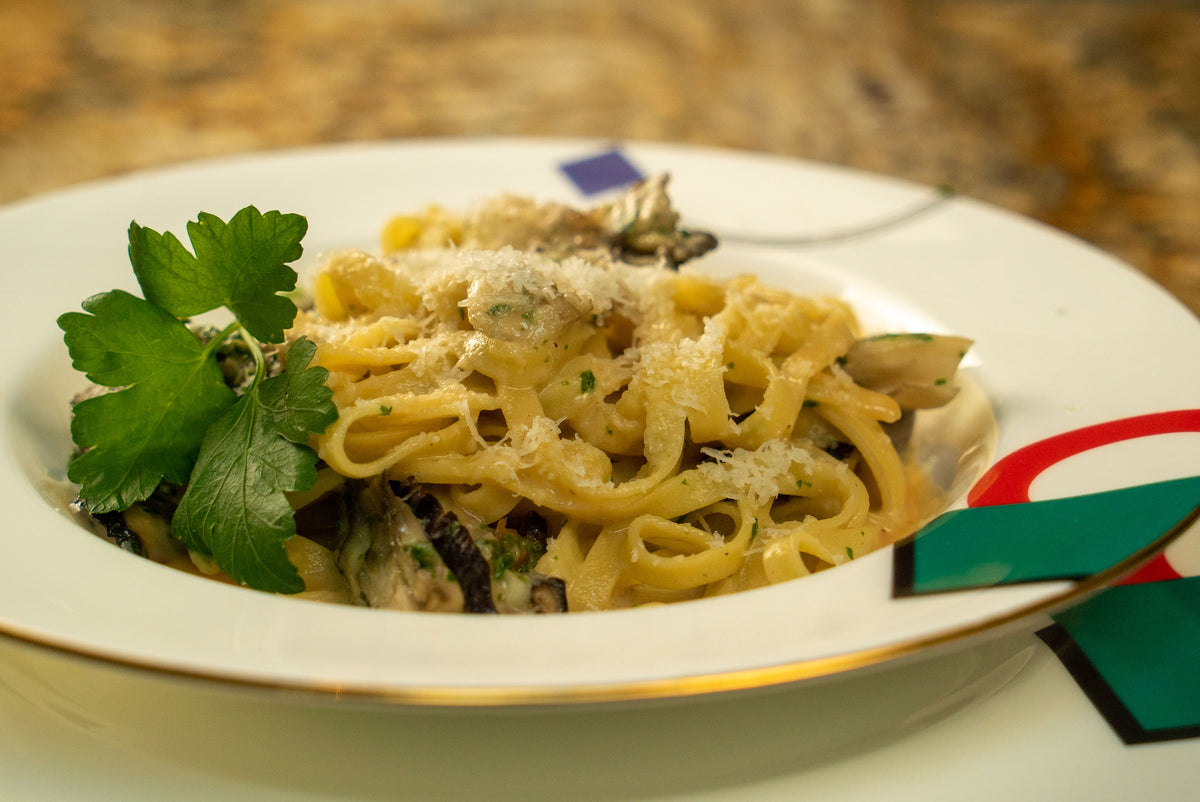 Ingredients:
Yield: 4 Servings
8 oz. Dry Egg Fettuccine
1 lb Fresh mushrooms, medley of Shimeji, button, etc.
1 Tbsp /1oz. Fresh garlic, chopped
1/2 Cup. Olive oil
1 Tsp Sea salt
3 Tbsp Fresh parsley, chopped
1 Cup Whipping cream
1 Cup Kuze Fuku & Sons Yuzu Teriyaki with Ginger Sauce & Marinade
Preparation:
Heat a large skillet with the olive oil and sauté the mushrooms with the garlic, season with the salt. Reserve and set aside.
In a large pot of boiling water seasoned with 2 Tbsp of salt. Cook the Fettuccine as per the package instruction. Drain, then add the warm sauce and toss until well coated.
Serve with the medley of mushrooms on top of the fettuccines and the chopped parsley. Parmesan or your favorite cheese on the side.
To make the sauce, in a 2-quart saucepan bring all the sauce ingredients to a boil and simmer for 3 minutes.