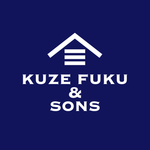 June 13, 2023
New Release                                    
Newberg, Oregon
St. Cousair, Inc. located in Newberg, Oregon, a wholly-owned subsidiary of St. Cousair Co., Ltd. (Nagano, Japan) has completed the acquisition of Portlandia Foods, Inc. (Portland, Oregon). The union of the Portlandia Foods brand to the St. Cousair family of companies is most welcome. Naoki Kuze, President of St. Cousair, Inc., shared the Portlandia Foods ethos and supports its legacy. The manufacturing of Portlandia Foods will continue in our Newberg, Oregon facility. The addition of Portlandia Foods' organic product line into the St. Cousair portfolio will fit the high standards that customers expect. The direction of the St. Cousair family of brands provides powerful benefits through the synergy of the supply chain, production, quality control, and customer network that will ultimately drive growth for the companies. 
About St. Cousair
St Cousair, Inc (Newberg, Oregon, USA) led by Naoki Kuze, President, specializes in high-quality products that bring Japanese-inspired flavors and foods to the US market under the Kuze Fuku and Sons brand. The company's slogan is "Lasting Love and Joy at Your Table." In 1979, Ryozo and Mayumi Kuze founded the parent company, St. Cousair Co. Ltd. in Nagano, Japan. It is now a publicly traded company on the Tokyo Stock Exchange. Japan operations are led by Ryota Kuze, President/CEO of St. Cousair Co. Ltd., overseeing 160 retail stores that feature products under the brand names St. Cousair and Kuze Fuku and Co.
About Portlandia Foods
Portlandia Foods was founded by Jeff Bergadine and Michael Deal. The company offers clean, trustworthy, organic foods with a passion for excellent customer service and community outreach, with the motto of "healthy, happy, together". Its mission will continue with delicious foods at affordable process without compromise, cultivating organic ingredients, sustainable production, and wholesome standards to build a healthy, tomorrow.
Leadership 
Naoki Kuze, President of St. Cousair, Inc. (USA) welcomes Jeff Bergadine, visionary founder of Portlandia Foods as an advisor. Rian Hanneman, CEO of Portlandia Foods has joined the St. Cousair team as Portlandia Brand Director. Together, Naoki, Jeff, and Rian will continue the Portlandia Foods mission.
Contact:                                                             Japanese Websites:
info@stcousair-oregon.com                                www.stcouasir.co.jp     www.kuzefuku.jp
   Shop: www.kuzefukuandsons.com
Web/Shop: www.portlandiafoods.com