Spicy Chicken Salad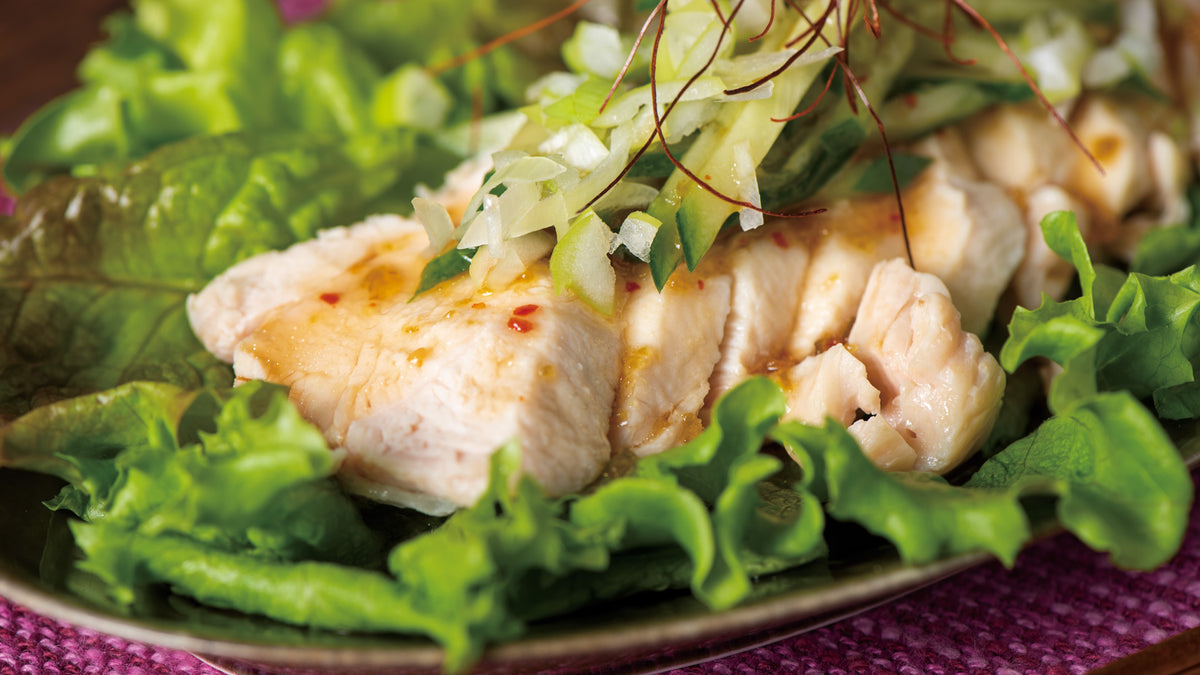 Ingredients:
Serves 1
1/2 Chicken breast

1 Tbsp Kuze Fuku & Sons Yuzu on Everything Sauce

Lettuce

1/2 cucumber

Chili peppers

1 Tsp Soy sauce

1Tsp Sugar

1 Tsp Sesame oil

1 Tsp Sake

Salt
Preparation:
Place chicken on a frying pan, sprinkle with salt and cook on medium heat, stirring occasionally. Set aside and allow it to cool.
Cut lettuce and cucumber into strips.
In a bowl, combine Yuzu on Everything Sauce, soy sauce, sugar, and sesame oil and mix.
Once cool, slice the chicken into easy-to-eat sizes. Put lettuce, chicken, and cucumber on a plate. Pour on Yuzu on Everything Sauce mixture and add chili peppers to taste.
More Recipes using Yuzu on Everything Sauce