Hot & Sour Soup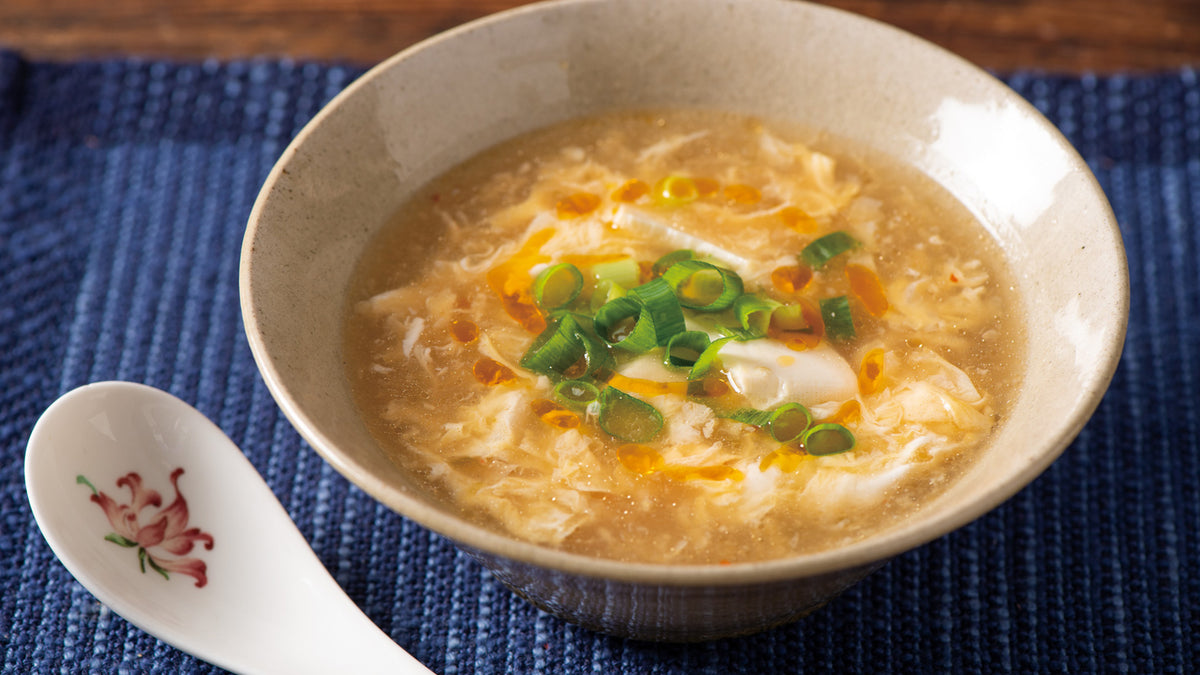 Ingredients:
Serves 2
400ml Water

2 Tbsp Kuze Fuku & Sons Yuzu on Everything Sauce

1 Tbsp Sugar

1 Tbsp Sugar

2 Tsp Soy Sauce

2 Tsp Chinese chicken boullion

1/2 Tbsp Sesame Oil

1 Tbsp Corn starch

1 Tbsp Water

150g Tofu

1 Egg, beaten

Green Onions

Chili oil
Preparation:
Put 400ml water and Chinese chicken boullion in a saucepan and heat. Once blended, add sugar, soy sauce, sesame oil, Add Yuzu on Everything Sauce. Mix corn starch and 1 Tbsp water to thicken and add this combination to saucepan. Increase heat and just before boiling, pour in the beaten egg. Cut tofu to bite sizes and add to saucepan. Serve in a bowl with chili oil and chopped green onions as desired.
More Recipes using Yuzu on Everything Sauce