On Sale
DRESSINGS & SAUCES
KUZE FUKU ULTIMATE SOY SAUCE 300mL
This premium soy sauce is crafted by blending and aging two types of soy sauce, and by blending in a perfect balance of mirin and sugar, the result is a soy sauce with a mellow and rich taste. This "Ultimate soy sauce" has just the right amount of sweetness and savory taste.
This, our original soy sauce, is made in Japan by Kuze Fuku at a long-established soy sauce brewery. It is crafted by masters after a lengthy process of taste testing and improvement.
how does it taste?
Our pursuit of great umami has led us to this unique method of creating this soy sauce and the result is a rich, savory, and mellow taste, making it a perfect soy sauce for dipping and pouring.
How do you use it? 
Use it at the end of your cooking process to best bring out the "ultimate" potential of this soy sauce by pouring it or dipping it.
It pairs well with Japanese recipes such as sushi, tofu, Sukiyaki, and teriyaki chicken. It also tastes good when poured on cheese pizza, steak, or any other dishes where you want to add the additional umami kick.
Make this authentic, delicious soy sauce a part of your favorite dishes!
INGREDIENTS: Honjozo soy sauce (Defatted soybeans, Wheat, Salt), Aged soy sauce (Defatted soybeans, Soybean, Wheat, Salt), Sugar, Sweet cooking wine (Glutinous rice, Malted rice (Rice, Aspergillus oryzae), Brewed alcohol, Sugar), Salt, Alcohol
---
ALLERGEN INFORMATION
CONTAINS: SOYBEAN, WHEAT
---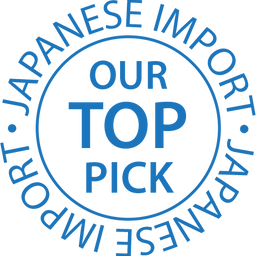 ---
PRODUCT DETAILS
Product Type: Dressings & Sauces
Best by: November 01, 2023
UPC#: 850034538242
Product Dimensions: 9.5" x 2.25" x 2.25"
Shipping Weight: 657 g
Volume: 10.1 FL OZ (300ml)