On Sale
CONDIMENTS & SAUCES
ONION MUSTARD MAYO with Miso 7.5 OZ
Miso is what makes this mayo sauce so delightful! This long-time seller has been loved for nearly 20 years by many in Japan, especially our staff! Try it anywhere you would usually add mayo to your food.
What is it?
A best-selling mayo at Kuze Fuku in Japan for nearly 20 years. It is specially crafted with onions, mustard, and mayo -- a unique combination which works perfectly but has not been seen before. Now you can be one of the first to try it in the US!
How does it taste?
Enjoy the crispy texture of the onions and experience their savory aroma, with a gradual sweetness gradually spreading across your palate, with a satisfying lingering flavor. You will love it from start to finish.
Why is it so special?
The mustard inside gives a rich, mild spiciness to the mayo which adds a satisfying impact.
The miso (from Nagano) is added as a secret ingredient to accentuate the rich, lingering flavor in your mouth.
Three types of onions are used to enhance the flavor-- fresh onions to give a crispy texture, sauteed onions (which are cooked until soft and tender) to give sweetness and richness, and fried onions (which are fried until crispy and candy-colored) to add savory flavor.
How do you use it?
Serve with fries, boiled vegetables, or salad.
Also tastes great in sandwiches with your favorite ingredients
It is popularly used as a tartar sauce for fried chicken and for potato salad.
INGREDIENTS: Mayonnaise Type Dressing (rapeseed oil, egg yolks, vinegar, sugar, salt, yeast extract, water, xanthan gum, monosodium glutamate, soy lecithin, spice extract), Onion, Water, Miso (soybean, rice, salt, alcohol), Non-oil vinegar (sugar beet, sugar cane grain), salt, water) White Wine (grape juice, wine, glucose, sulfur dioxide), Mustard Powder (mustard, starch, coloring agent (turmeric)), Fried Onions (dried onion, edible palm oil), Lemon Juice Concentrate
---
ALLERGEN INFORMATION
CONTAINS: EGGS, SOYBEAN
---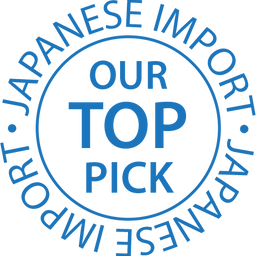 ---
PRODUCT DETAILS
Product Type: Condiments & Sauces
UPC#: 850034538259
Product Dimensions: 3.6" x 2.6" x 2.6"
Shipping Weight: 13.6 oz
Volume: 7.5oz (215g)

PRODUCT OF JAPAN