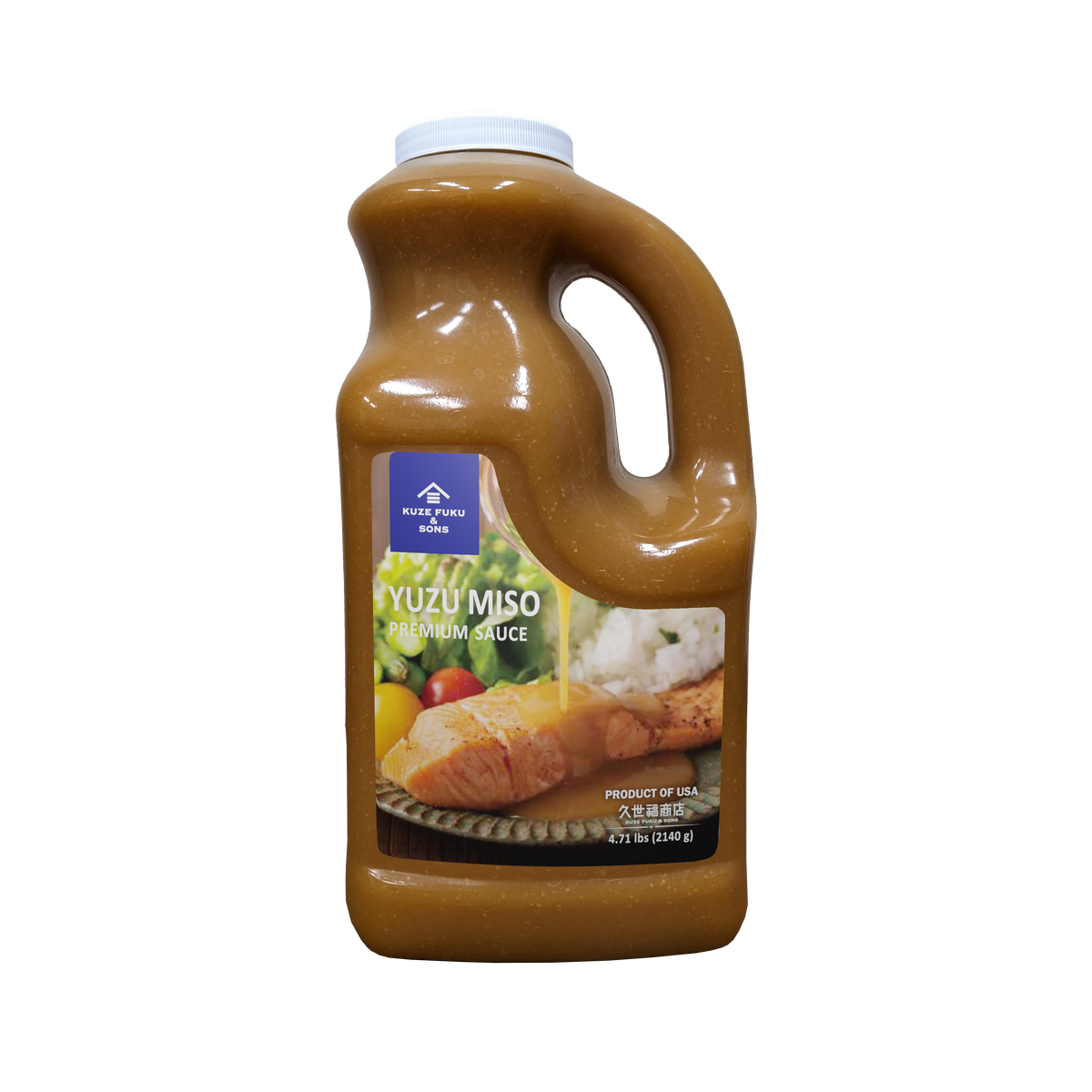 YUZU MISO PREMIUM SAUCE [FOOD SERVICE SIZE]
Food Service item: Not for retail sale.
For inquiries, please contact your St.Cousair, Inc. sales representative.
Check out our recipes using YUZU MISO PREMIUM SAUCE. Click here to get cooking!
Crafted from our popular original recipe Yuzu Miso Dressing sold both in Japan and in the US, this multipurpose sauce with its delicious blend of Yuzu citrus and miso will add a savory flavor to your salad, or as a delightful ingredient in your favorite recipes.
INGREDIENTS: Water, Red Miso (non-GMO soybeans, rice, sea salt, alcohol), Apple Cider Vinegar, Cane Sugar, Honey, Yuzu Juice, Gluten-free Soy Sauce (soybeans, salt, alcohol), Corn Starch, Xanthan Gum
---
ALLERGEN INFORMATION
CONTAINS: Soybeans
---
PRODUCT DETAILS
Product Type: Dressings & Sauces [FOOD SERVICE]
Volume: 4.71 lbs (2140g)