On Sale
CONDIMENTS & SAUCES
TARTAR SAUCE with Chunks of Crunchy Smoked Radish 7.5 OZ
Smoked pickled radish is a Japanese regional delicacy called Iburigakko in Japan. It is loved by many people for its smoky flavor and chunky texture, and in this Tartar Sauce it is awesome! Use it anywhere you would normally use tartar sauce.
Try it with our Yuzu Ketchup. You'll love it!
What is it?
This is a Japanese-style tartar sauce made with a traditional smoked and pickled radish called Iburigakko from Akita, Japan. It is a best-selling product in Japan!
How does it taste?
Its smoky aroma is appetizing and the crunchy texture is addictive! With this sauce you can enjoy the sound as well as the taste when you taste it. Each jar of this tartar sauce is filled to the limit with iburigakko radish so that you can enjoy it to the fullest.
It is not too heavy, and is moderately refreshing, with a smokiness and texture that will linger in your mouth. It is a sauce that you won't want to stop eating right out of the jar!
Why is it so special?
We discovered this not-so-well-known ingredient iburigakko by going to Akita to learn about traditional regional foods there. Iburigakko is smoked and pickled daikon radish prepared using traditional methods that take time and effort. The mellow and deep flavor is a high-quality gourmet food that only artisans can produce.
The secret flavors that further enhance its delicious taste are smoked oil and our own Traditional Umami Dashi used in its recipe. The addition of these ingredients enhances the flavor of the iburigakko and adds depth to the overall taste.
Enjoy its nice sourness and the smoky aroma and crunchy texture, which are pleasant to your palate. Once you try it, you will be addicted!
How do you use it?
Try it as is. The smoked aroma and texture, as well as the moderate acidity of the tartar, make it delicious right out of the jar.
Use it as an accompaniment to bread, vegetable sticks and other vegetables, as a dip for fried shrimp and fried oysters, or as a garnish for onigiri (rice balls) and hand-rolled sushi.
Enjoy it as a perfect snack with wine or beer. spread it on toast or crackers with cheese.
INGREDIENTS: Mayonnasie Type Dressing (rapeseed oil, egg yolks, vinegar, sugar, salt, yeast extract, water, xanthan gum, monosodium glutamate, soy lecithin, spice extract), Smoked Pickled Radish (white radish, sugar, salt, rice bran, corn and potato syrup, vinegar), Water, Eggs, Sweet Cooking Sake (rice, rice malt, alcohol, sugar), Sake Rice Wine, Sugar, Rice Wine Vinegar (alcohol, rice, sake lees, salt), Smoked Soybean Oil, Seasoning (flavoring {dried bonito, dried mackerel, sardines, kombu seaweed, Japanese flyingfish}, dextrin, salt, sugar, yeast extract, fermented seasoning {fish-soy sauce [fish sauce {sardines, salt} unrefined soy sauce {defatted soybeans, wheat, salt, soybeans, koji mold culture}, salt], dextrin}, soy sauce powder {potato and tapioca starch-modified, salt, soy sauce [wheat, salt, corn protein hydrolysate, corn sugar, soybeans, ethanol], sweet soy sauce [soy sauce {soybeans, wheat, salt}, salt, ethanol, sugar], protein hydrolysate [corn, wheat, soybean, salt]}, food starch-modified), Dark Soy Sauce (water, defatted soybeans, wheat, salt, alcohol)
---
ALLERGEN INFORMATION
CONTAINS: EGG, FISH (BONITO, MACKEREL, SARDINES, JAPANESE FLYINGFISH), SOYBEAN, WHEAT
---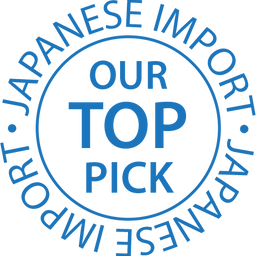 ---
PRODUCT DETAILS
Product Type: Condiments & Sauces
UPC#: 850034538556
Shipping Weight: 13.6 oz
Volume: 7.5oz (215g)

PRODUCT OF JAPAN