Kuze Fuku Yuzu Meatballs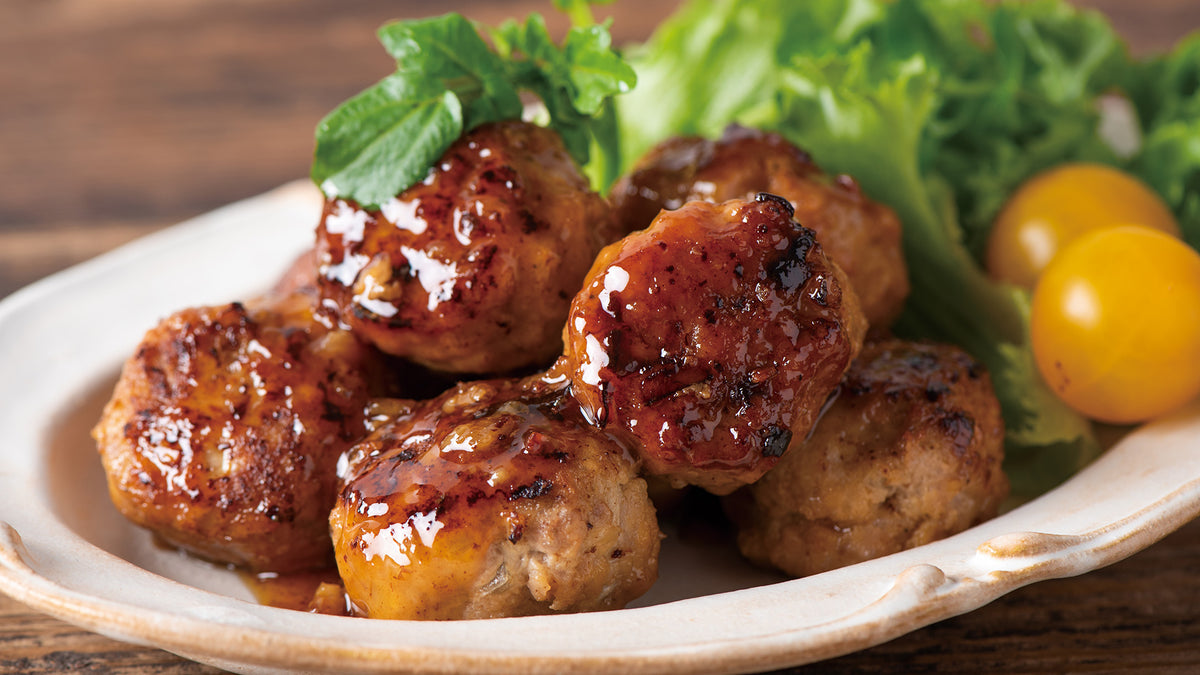 Quick and easy Teriyaki Burger recipe with the tangy and savory taste of Yuzu Teriyaki.
Ingredients:
Serves 2
Kuze Fuku Yuzu Teriyaki Sauce 3 Tbsp

Mixed minced meat 1/2 lb

Onion 1/4

Salt and pepper as desired

Bread crumbs 1 Tbsp

Milk 1 Tbsp

Cooking oil 1/2 Tbsp
Preparation:
In a bowl, combine bread crumbs and milk. Mix well.
Peel the onion, chop it finely, and heat it for about 3 minutes.
Combine minced meat, onion, bread crumb mixture, salt and pepper and mix well. Roll into bite-size balls.
Oil frying pan and fry meatballs.
Pour on Yuzu Teriyaki Sauce and serve.